Street Outlaws Daddy Dave Rolls 6 Times at No Prep Race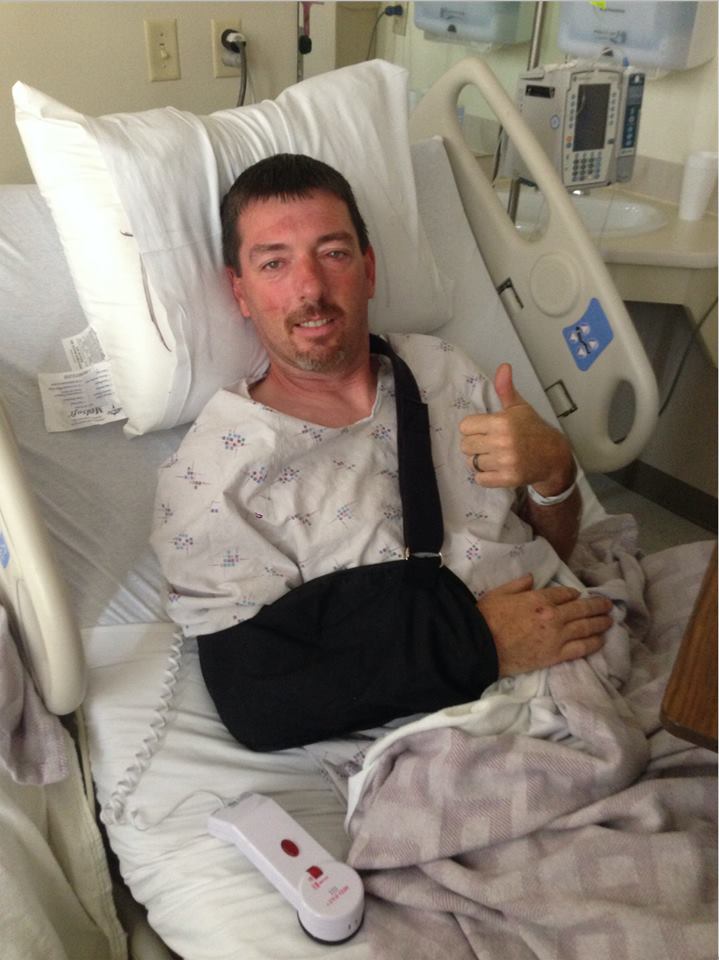 Daddy Dave Crashed Goliath Rolling it 6 Times after hitting the wall at the Smokin' Amarillo Dragway at the No Prep Race on Saturday Night August 1st, 2015. Despite a seat and seatbelt failure Dave survived the crash with non life threatening inquires. Docter's say he has a Concussion, Possibly a shoulder injury along with bumps and bruises. It is expected that he'll be released within 24-hours.
Goliath was just recently finished and revealed just a few weeks about and was one of the nastiest Nova's built. Unfortunately for the car it appears that we've witnessed it's demise. Again we're glad Daddy Dave is ok. Check out here more details about the car.
Below in the video you will see soon after 60ft the car goes off to the right and once in the dirty median takes a hard left towards the wall. Once the car hit the wall the crash become violent as it rolled and flipped through the air 6 times. You can see objects flying off the car such as body panels and even a nitrous bottle. Also notice in the video how the seatbelt broke and the seat broke free from it's restraints. Dave was very lucky his inquires were not worse. After this horrific crash racers all agreed to stop the event and split money to pay for them all atleast showing up. They all generously agreed to give Dave more money than they all took based upon this horrible situation.
Buy Street Outlaws Gear Online

Share This With Your Friends!