Daddy Dave Reveals All New Nitrous Fed 1963 Nova
Street Outlaws Daddy Dave debuts His new Nova called Goliath

Daddy Dave one of the stars of the ever growing Discovery Channel Street Outlaws show has officially revealed "Goliath", ready to strom up the 405's top ten list. Watch out for his return to racing on the list on the next season of Street Outlaws! This 1963 Chevy Nova II is an absolute monster powered by a nitrious feed 632 cubic inch big block. The car is certifed for 6.0's in the 1/4 mile. Check out the video below and see this monster ripping down Thunder Valley Raceway Park.
Goliath's Performance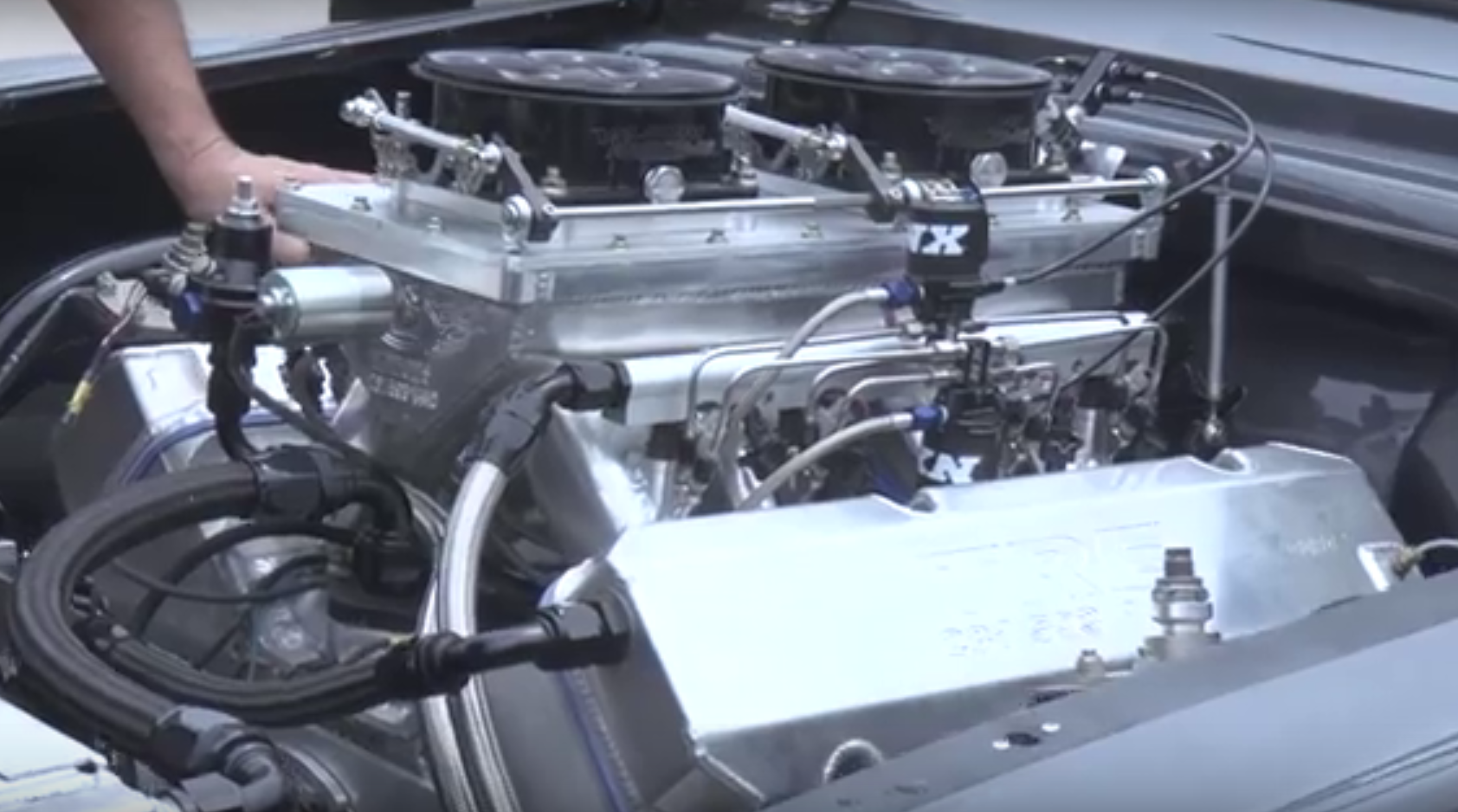 Daddy Dave's newely built 63 Nova took roughly 8 months to build. It's powered by a 632 big block Chevy built by TRE Racing Engines with 13.5:1 CR, Brodix block and heads, R&R rods, SRP pistons, shaft-mount rocker arms, Jesel beltdrive, FuelTech EFI with 3 stages of nitrious: 2 in the intake and the 3rd in the plenum. The RPM Transmissions built Powerglide has a custom gearset and PTC torque converter. Out back a Moser M9 fabricated 9-inch is connected to a four-link suspension built by Chassis Engineering of Rivera Beach, Florda. The front suspension is a Smith Racecraft bolt-in subframe with QA1 doubdle-adjustable coilover shocks all the way around. The car only weighs about 2,400 pounds all thanks to some lightweight Unlimited Fiberglass body parts and Optic Armor windows.
This stout combination will easily be making more than 2,000 horse power. Controlling all this power is a David Technologies Profiler traction-control system. This system takes data from wheel-soeed sensors and adjusts ignition timing to help get all of the power to ground elminating wheel spin. "Spinning Isn't Winning!" Daddy Dave is a nitrious lover and wants to prove to every that a nitrious feed car can still dominate the 405's Top Ten List. It is rumor'd that he wants to later switch to a twin-turbo setup.
Goliath's Debut Video

As you can tell Daddy Dave is performing and doing what he does best handling the power never lifting off the throttle and running extremely strong testing runs! Watchout because Goliath is ready to do battle with the fastest street raced cars across north america. It really doesn't get much better than this when seeing a classic muscle car modded to the highest performance stage it can be modded to.
Buy Street Outlaws Gear Online

Share This With Your Friends!