Top 5 Sports Cars for Under $40k of 2016
Best Sports Cars Under $40,000 of 2016
Everybody loves fast cars. However, not everyone has $100,000 to spend on an exotic. The good thing is that you can still find many cars out there that deliver legit performance without a staggeringly huge price tag. We tried to throw in a little of everything, so here are some of 2016's best sports cars that you can score for under $40,000! Buckle up because these rides provide a lot of bang for the buck!
1. 2016 Chevrolet Camaro SS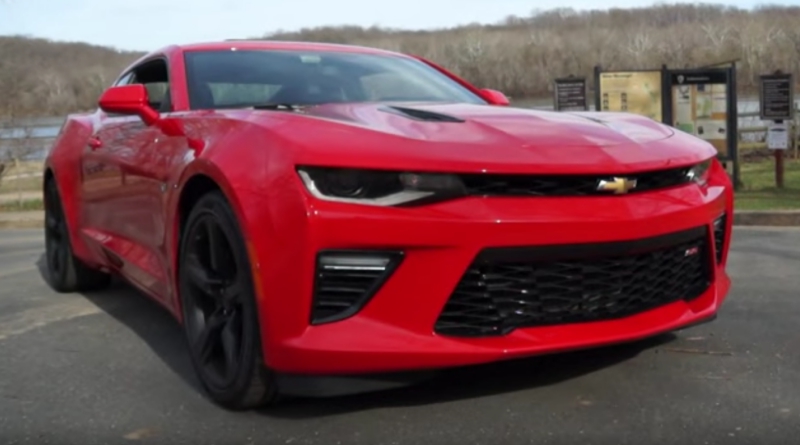 This recently redesigned modern muscle car redefines how we look at "cheap performance". Just like the Camaros of decades' past, this SS delivers great driving fun at an excellent price tag. While the base model V6 delivers great thrills on its own, the new SS is a legitimate giant-killer, just like the model it just replaced.

They kept everything great from the previous-generation Camaro SS, and made it even better. First, the 2016 model is much lighter than the previous one. This is done by using GM's new Alpha platform. You can definitely feel it in the performance department, especially when the roads start to become bendy.
The interior also got an upgrade; you'll love the way the new dashboard blends analog and digital elements. And then there's that upgraded engine; the 6.2 liter V8, borrowed from the Corvette, has maximum outputs of 455 horsepower and 455 lb-ft of torque rocketing the Camaro from zero-to-60-mph in 3.9 seconds. Magnetorheological shock absorbers, a first in the Camaro, comes standard in the SS, and it makes a huge difference in both ride comfort and cornering ability.

This Camaro SS possess performance and refinement you won't come to expect in modern muscle cars, much less from one that costs less than 40 grand. The 2016 Chevy Camaro SS Base price is $37,295 MSRP.
2. 2016 Nissan 370Z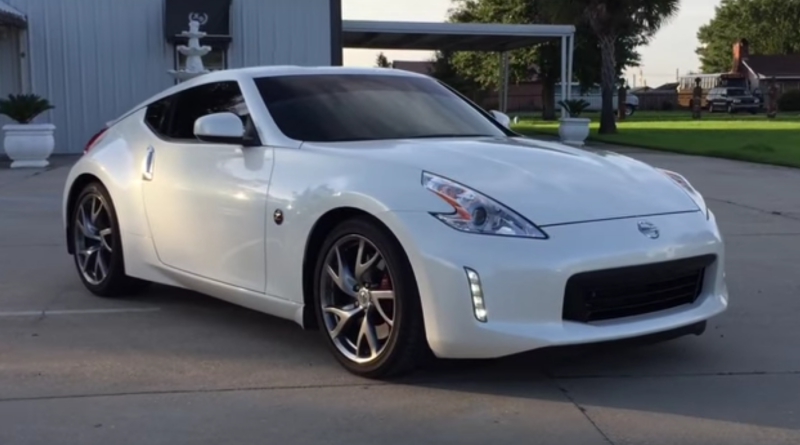 While the 370Z has been steadily climbing up in age (that says something, as this model has literally been around for almost a decade), it is still one of the best options you have if you are looking for a sports car that cost less than $40k. Available in coupe and roadster variants, there will always be a place for the Z.
Despite its age, there is no doubt that the 370Z is still among the best cars of its class. While its design has been largely unchanged since 2009, it still attracts a lot of stares. Sports cars are made to run fast, and the 370Z is designed to do exactly that. Equipped with a 3.7 liter V6 engine producing 332 horsepower mated with a 6-speed manual transmission, this car delivers power on demand. It also features a stiff suspension that provides it great cornering ability. A NISMO variant features more performance-oriented goodies that sells for just over $40k.
The Nissan 370Z still has that special feel that made it an automotive icon for more than 4 decades now. Raw, fast, and base priced at just $30,825 MSRP, this sports car definitely gives a lot of bang for your buck. See what this 370z owner says about his car – "5 Things I Hate About the 370z"
3. 2016 Ford Focus RS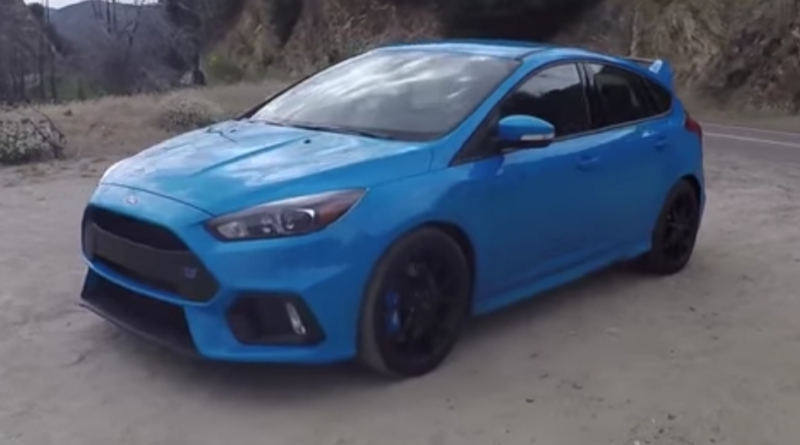 The RS name is associated with some of the best sports cars Ford has to offer. The sublime 2016 Ford Focus RS is considered today as one of the best affordable sports cars in the world today, and is now coming to the USA!
The RS, although it resembles the standard 2016 Focus Hatchback, is one heck of a sports car. It features a 4-wheel drive system, which helps eliminate torque steer, provides stability in just about any kind of road condition. Developed in-house, this system has the ability to distribute power between the front and rear wheels on demand. A special suspension setup complements the 4WD system perfectly. It comes equipped with a 2.3-liter EcoBoost engine tuned to produce a whopping 345 horsepower. It also comes standard with a 6-speed manual transmission, so that's more good news for purists.
You can have this race-ready variant of the Ford Focus in your garage for $35,730 MSRP. Based on its first impression, its great potential for performance, and possible collectible value, this radical machine will provide a lot of driving fun without breaking the bank.
4. 2016 Subaru WRX STI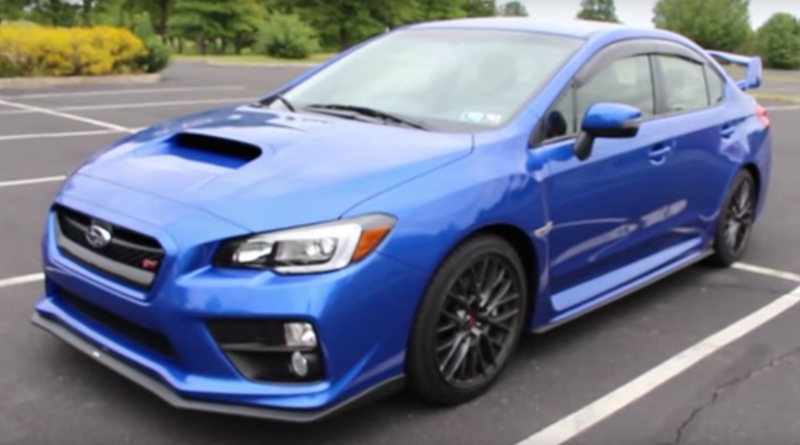 The spirit of the Impreza is still alive and kicking until today. The newly redesigned WRX came out just a couple of years ago, and it received rave reviews right off the jump. If you think the standard WRX is amazing (like many people do), then you should definitely see the STI version. This sedan, starting at $35,490 MSRP, is ready to take on meandering roads, rally trails, and everything else in between, straight out of the box.

The STI makes use of some old reliable equipment in Subaru's parts bin: a six-speed manual transmission and a 2.5 liter turbocharged engine that produces over 300 horsepower. While the rest of the standard equipment in the STI came from the standard WRX variant, all these parts are worked on to provide more performance: a retuned suspension setup, limited-slip differentials, and a hydraulic steering assist system that comes with a 13.0:1 rack.
The result? It is arguably the most race-ready Subaru ever. Knowing how performance-oriented the STI line is since the time of the Impreza, that says a lot.
5. 2016 Dodge Challenger Scat Pack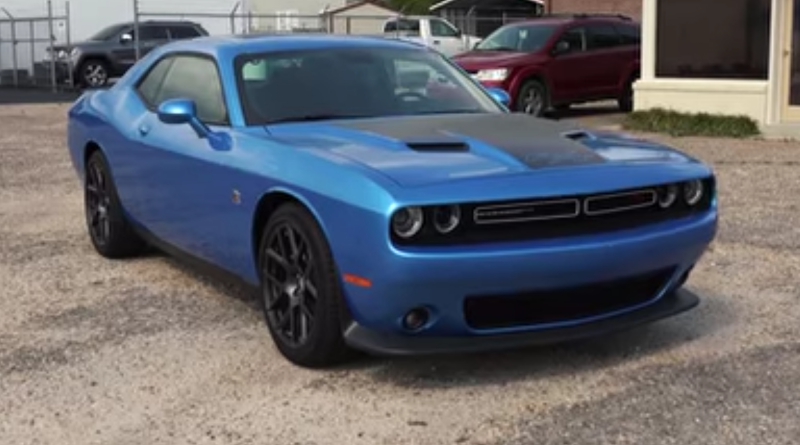 The Dodge Challenger has already solidified its claim as one of the best sports cars to come out of the USA in recent years. Its V8 versions are particularly feisty, reigniting memories of the original that was one of the most popular muscle cars of its time. The Scat Pack option takes the Challenger's performance to another level.
For those who don't know, the Scat Pack badge goes way back in the 1960s, denoting the best of what their sports cars have to offer. So it's safe to say that Dodge has put in a lot of effort in making this machine. It comes equipped with a 6.4-liter V8 engine with 485 horsepower and 475 lb-ft of torque. It also comes with an appearance package, performance exhaust and brakes. It goes from 0-60 in less than 5 seconds and completes a quarter mile within the 12-second range. You also have the option of choosing either an 8-speed automatic or a 6-speed manual gearbox.
The base price for the Challenger Scat Pack is at $37,495 MSRP, which can go higher if you want some added options. Given its price, the performance and driving experience it provides is topnotch. Now that's a sports car that provides a lot of value for money.