Street Outlaws Big Chief's new car is a Promod he call's Crowmod
It's official that Big Chief's new car is in fact a Promod resembling a late 60s Pontiac Firebird!

Just 4 week ago Big Chief and Chucky crashed while filming season 7 of Street Outlaws. -Details of the Crash Here- Justin Shearer wrecked the crow and totaled just about everything. He had that car since he was 15 he said. At the 2015 PRI show Justin unveiled his new crow called Crowmod at the Weld booth. He said that it will have the same power plant from the crow. A butler built bored and stroked 482 Pontiac Big Block mated to the same type of transmission found in the Crow a Rossler 3 speed. It will still be twin turbo'd with nitrous for just in case. The Crowmod will be 2200lbs which is 1000 pounds lighter than the Crow was. The car isn't quite done yet it still needs to have turbo's and piping installed along with fuel and wiring to name a few.
Why Big Chief wanted a Promod?

Justin said that cars are getting faster and lighter everywhere they go. Because of that he said he thought it was the right time to go with a promod since he's had to race many of them himself in recent years. Justin also said that a Firebird Promod was his second dream car. Remember that Street Outlaw's isn't just about street racing or street cars. It's about the fastest Street Raced Cars in the nation. So basically there are no rules on the street and it's run what ya brung heads up! Big Chief also stated that when his car is ready to run that his first call out will be his "kryptonite" Kye Kelly. Which by the way will be the star of Discovery's New show airing in February called Street Outlaws New Orleans. –Click Here for Details about New Orleans Street Outlaws–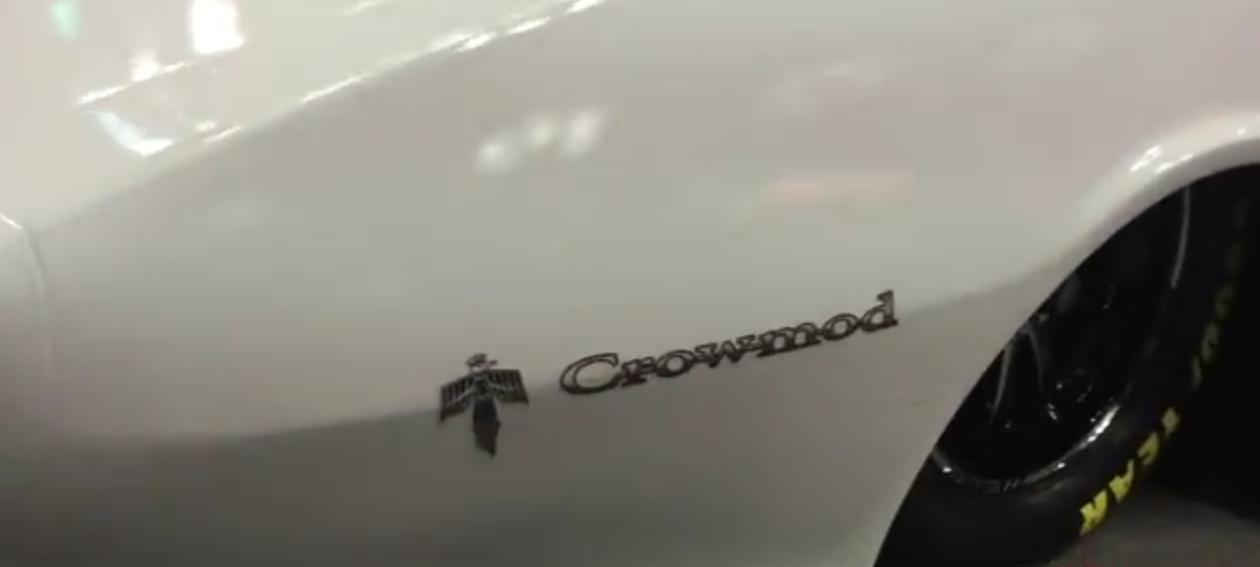 Late 60's Pontiac Firebird Pro Mod
Promods on Street Outlaws?

Many viewers of the show complain that having Promod's racing on the street isn't relatable to the average viewer who might have a few performance upgrades running 4-500 horsepower max in their 100% street cars. But hey, again it's Street Raced cars, not Street Raced Street Cars. But either way we will see this more it seems, but will the ratings be hurt? We will soon find out. Don't forget about the new Street Outlaw's New Orleans airing in February 2016.
Big Chief's Crowmod Unveil Video

Share This With Your Friends!