Fast and Furious 7 Uses Worlds Fastest Production Car and More
From the world's fastest street-legal production car, to the diamond-encrusted UAE's only super car, the Lykan HyperSport and of course don't forget the Bugatti Veyron; Fast and Furious 7 used 340 cars in total. 270 of them were harmed during the making of the film. These cars were raced off ramps, parachuted from planes and driven head first into each other. The multi-million dollar action packed franchise puts a real emphasis on real stunts. Only 10% of the action scenes in Furious 7 were computer generated. This explains why 270 of the 340 cars used in the Fast and Furious 7 were completely trashed during production. Dennis McCarthy, the man who modifies the cars for Furious 7, gives each one of the cars the same basic structure: a 500-horsepower fuel injected engine with a three-speed manual transmission. This minimizes the range of spare parts that have to be used, and allows the stunt team to minutely choreograph each scene without having to know the individual peculiarities of each vehicle.
Furious 7 will be available for purchase September 15th!


Pre-Order Furious 7 (Blu-ray + DVD + DIGITAL HD with UltraViolet)
Dodge Charger R/T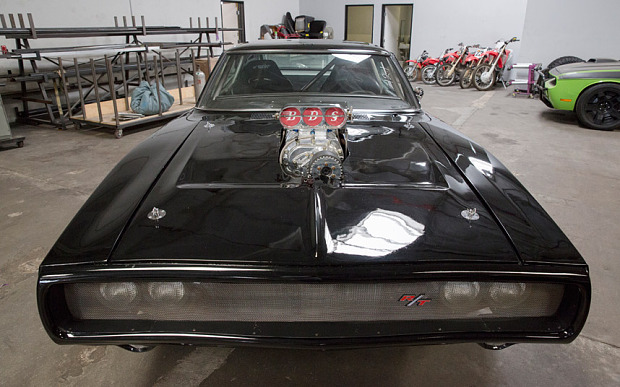 Dominic Toretto's 1970 Dodge Charger was introduced in the first film of the series. It had belonged to the character's father who died in a fiery stock car racing crash when Dominic was a teenager. Over the course of the Fast and Furious franchise this car has been through a lot. In Furious 7 the 1970 Dodge Charger was modified to be one of five cars dropped from a military Lockheed C-130 Hercules plane in one of Furious 7's most spectacular stunts which was shot over the Arizona desert. One of the Charger's was dropped from 12,000 feet and another; a exact replica from 8,000 feet. These cars were attached to military-grade parachutes, most of the cars survived the drop. In total, nine versions of the Charger were made for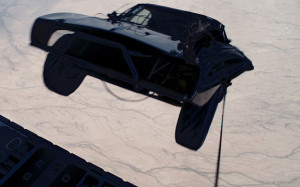 Furious 7. This scene was filmed in multiple different ways: Three skydivers jumped with the cars holding hand held cameras and wearing helmet cams, Cameramen filmed from inside the plane as well from a nearby helicopter, each car was fitted with multiple Go-Pro camera's and a camera crew filmed from the ground.
Aston Martin DB9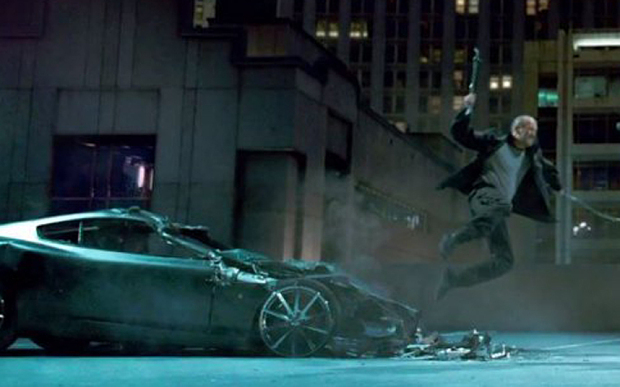 The Aston Martin DB9 is the car of choice for the British villain played by Jason Statham who is Owen Shaw's brother seeking revenge for his brothers life. The Aston Martin is involved in a head on collision with Dominic's Dodge Charger in Furious 7. In order the perform this stunt the cars were attached to cables and driven into each other via a remote control. The cars were traveling at 40mph and caused a spectacular amount of damage.
Lykan Hypersport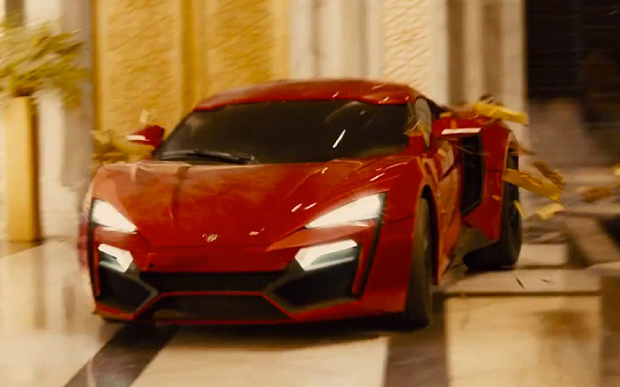 Built by the Beirut-based company W Motors; This middle eastern supercar is the most expensive to ever be features in a Fast and Furious movie costing $2.3 million. There are currently only seven models available in the world. The Lykan Hypersport is so lavish and outrageous that even the headlights are illuminated with white gold, diamonds and sapphires and cost alone more then the average American mid-sized sedan. The Lykan HyperSport accelerates from zero to 60mph in less than three seconds and is capable of over 240mph. In Furious 7 you'll see the HyperSport being jumped from one Abu Dhabi skyscraper to another. Dennis McCarthy made six exact replaces of the car using molds lent by W Motors, fabricating them from fiberglass rather than carbon fiber, and using a Porsche Boxster for the chassis. Crashing one of the real models would be a shame since they're so rare and expensive.
Maximus Ultra-Charger

Dominic Toretto's modified brushed-metal 1968 Dodge Charger was acquired by Dennis McCarthy at the Specialty Equipment Market Association show in Las Vegas. Made by Scott Spock Racing and Nelson Racing Engines, it has a 2000-horsepower engine and can reach speeds of 260mph. It's valued at more than $1 million.
Bugatti Veyron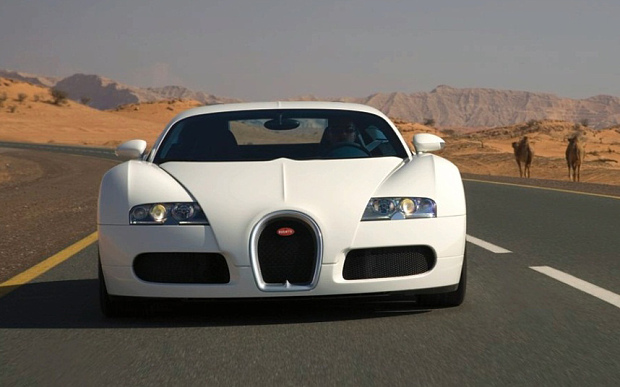 The Bugatti is the perfect car for the flamboyant, fast-talking Roman Pearce played by Tyrese Gibson. According to the Guinness Book of Records, the Super Sport version of the Veyron is the fastest street-legal production car in the world, with a top speed of 267mph.
Jeep Wrangler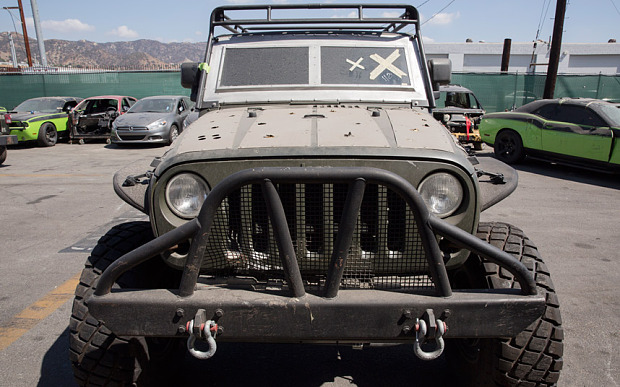 This armored 2015 Jeep Wrangler is driven by Tej played by Chris 'Ludacris' Bridges in Fast & Furious 7.
Dodge Challenger R/T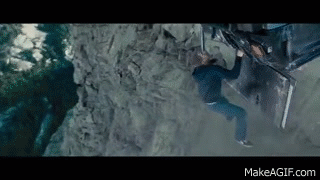 This classic American muscle car is driven by Letty Ortiz played by Michelle Rodriguez; in it she saves Brian O'Conner played by Paul Walker from the coach trip from hell off a cliff.
Plymouth Cuda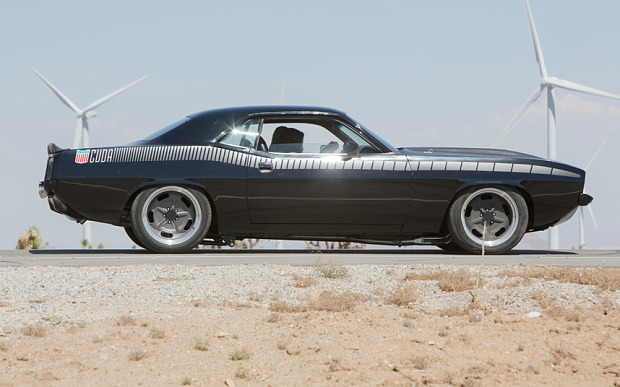 Also driven by Letty Ortiz, this modified 1970 Plymouth Cuda first appeared in Fast & Furious 6 and makes another appearance in Furious 7.
Furious 7 will be available for purchase September 15th!

Pre-Order Furious 7 (Blu-ray + DVD + DIGITAL HD with UltraViolet)
Share This With Your Friends!