Death of Former Street Outlaws racer, Passes Away At 43!
Sunday morning the OKC Street Outlaws damily lost one of their own. Butch DeMoss was a longtime Oklahoma City street racer as well as a former competitor on Discovery Channel's Street Outlaws passed away at his home at the age of 43 years old. DeMoss appeared on the shows during season two which aired in the winter of 2013-2014. He piloted a 1966 Chevrolet Chevelle with a fuel injected big block 496 with a 871 competition supercharger and powerglide transmision putting roughly 1,300 horsepower to the tires.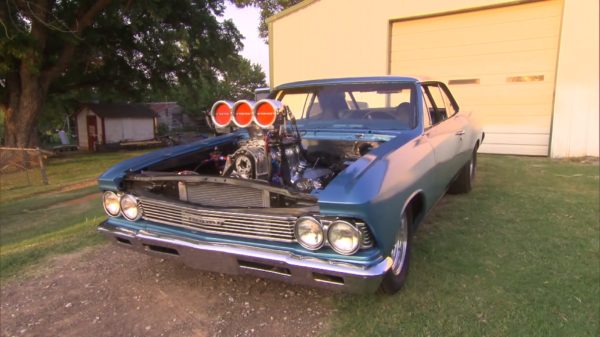 Before his recent death DeMoss was behind the wheel of the Twisted Texan Chevy Lumina at several No Prep events. DeMoss leaves behind a wife and two children. James "Doc" Love stated about the former Street Outlaws competitors death; "The Oklahoma racing community lost a good one last night. Prayers to the DeMoss family. RIP Butch." The Thunder Valley Raceway Park shared a statment as well;
Everyone at TVRP would like to send our deepest sympathies and condolences to the DeMoss family. Long time racer, Butch DeMoss, passed away earlier this morning. Butch was an avid racer and had recently driven his Twisted Texan deep into a tough field at Outlaw Armageddon. He was a great friend to many people at Thunder Valley and he will be deeply missed. Race in Peace, Butch.
Street Outlaws Death, Butch Show Intro Video