Big Chiefs New Car – The Crow Reborn
If you follow Street Outlaws then you know that the original Crow was totaled nearly two years ago in a brutal street racing accident when Justin Shearer aka Big Chief was racing against Brian "Chucky" Davis. Then shortly after he purchased a promod because everyone across the country was getting faster and he didn't want to be left behind. The Crowmod was born and was Big Chiefs new car that was powered by the same Butler 482 cubic inch Pontiac and that car was a beast on the streets.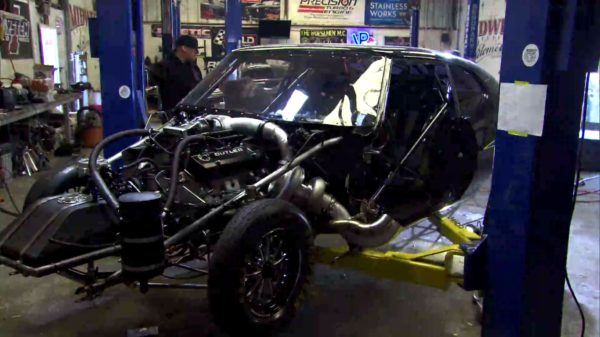 Click to Enlarge
The Crowmod ran hi 3s at over 200mph in the 1/8 and Big Chief has said that his new Crow is faster. During the Street Outlaws vs Gas Monkey Garage special the new Crow was running 4.30s in the 1/8 and the new car wasn't even running at it's full potential since it was just completed. The new Crow even 60 foots harder on the street then the Crowmod. If you follow The Chief and Shawn show then you know that when Big Chief took the Crowmod up the list and he was in a promod, his heart wasn't in it like it was when he raced the original Crow. He had that car since he started driving so it meant alot to him of course.
Big Chiefs new car has several parts on it from the original Crow and even the Crowmod. It's power plant is the same Butler Performance built Pontiac 482 cubic inch motor that has been rebuilt a few times. It's twin turbocharged by a pair of 94mm precision turbos and backed by a Rossler 3 speed transmission with close ratio gears. It's all ran by a Fueltech ecu and fuel injection system using methanol to feed this hungry beast. The rearend is built by Mark Williams with 34" Weld wheels bolted to each end. Justin has said the car is capable of making over 3,000 horsepower.
During season 9 of Street Outlaws you could see the new Crow was pretty much unstoppable, mostly because the crew at Midwest Streetcars knows how to get the power down to work on the streets. Big Chief finished the season at number 2 while racing Chuck in the Death Trap for the number 1 spot, only loosing due to a technicallity. With season 10 of Street Outlaws currently filming, you can bet the show will be airing soon with Big Chief aiming to stay on top.
Big Chiefs new car is a 1970 Pontiac GTO with a vin and steel roof and quarters. It has been a purpose built racecar for the last couple decades and was professional bracket raced with a huge blower.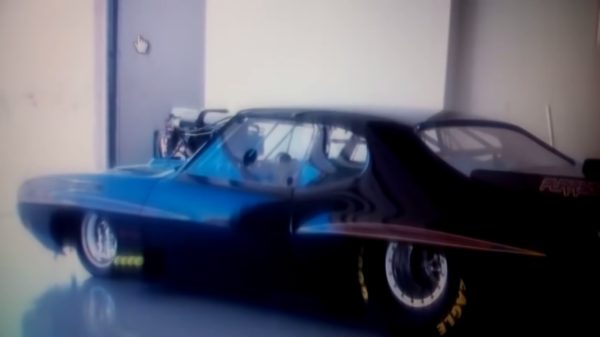 Click to Enlarge
Big Chiefs New Car Street Outlaws Details Video