All New Dodge Barracuda Specs & Performance
Dodge to bring back famous Muscle Car, The Barracuda!

All New Barracuda as soon as 2016!

At a recently held Fiat Chrysler dealer group meeting in Las Vagas, NV, where the major part of the meeting was to show the possible future vehicles that could be produced. Sources have stated the likely return of a lengendary muscle car, the Barracuda. But this time it isn't the Plymouth Barracuda, it will be the Dodge Barracuda since Plymouth has cised operations. It is said the new Barracuda will be released sometime between 2016-2020. This return has been teased and anticipated for years, even as a special SRT only model. Just a few months ago Fiat Chrysler Automobiles filed a new trademark for "Barracuda" with the US Patent & Trademark Office.
Ralph Dills, Vice President of design, Chrysler group and head of sports SRT division, would like to revive the Cuda model.
Plymouth Barracuda History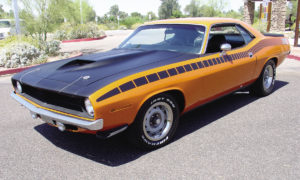 The Barracuda was America's very first pong car, beating the Ford Mustang to market by just 2 weeks. Unfortunatly it was quickly eclipsed by the Mustang and then soon after by the Chevrolet Camaro & Pontiac Firebird. Mostly due to their better performance. But in 1970 the Cuda was equipped with the 425 horsepower Hemi which rocketed the car through the 1/4 mile in 13.4 seconds @ 104 mph. It's lifespan was short lived having only been produced from 1964-1974 making it a highly collectible car with Muscle Car enthusiats.
New 2016 + Dodge Barracuda Performance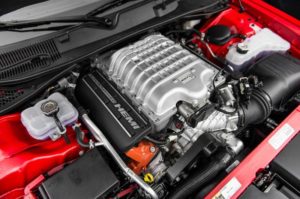 The new Barracuda will be 7/8 the size of the current Challenger making it smaller & lighter. It's top model is rumored to have the 707 horsepower hellcat engine along with 315 wide tires all the way around, blacked out graphics, upgraded suspension along with no rear seats. Which this is great news to performance enthusiasts. At the dealer meeting a new Turbocharged V-6 platform was annouced to be in pre-production stages. Reports make us believe the new Cuda will be based off of the new rear-wheel drive platform shared with the Alfa Romeo Giulia.
Price, Release Date and Other Information

-Expected to be released between 2016 – 2020.
-Possibly will replace the Challenger.
-Prices are expected to be in the $40k-$50k range.
-Turbo V6 Rumored.
-Convertible Model Rumored.
-707HP Hellcat Engine Rumored.
This is all speculation and rumor from leaked sources. No official announcements from Fiat Chrysler Automolbiles have been made regarding the new Dodge/Plymouth Barracuda.