2017's Worlds Fastest Production Cars 0-60 MPH
As we've entered a new and bold era of high performance vehicles it's astonishing to see what levels of performance are being achieved from the factory. It's safe to say it's like a modern day muscle car era of the 60s and 70s. But these cars are no muscle cars. As technological breakthroughs are happening year after year sports cars are rapidly mutating into fast hybrid street versions of race cars.
For the first time in history we as speed junkies are actually running out of roads long enough to test out the top speeds of our rides. While the current record holder of top speed for a production vehicle is 261 mph, which is held by the Bugatti Chiron. Of course there are very few places in the world to safely run those speeds which means that top speed is becoming more of an abstract figure, so with that being said we're talking about 0-60 mph times instead, which is a more realistic figure that can be measured on just about any road. Frankly accelerating faster than the guy next to you is more exhilarating to most than trying to take your car to top speed on public roads.
As cars become faster you've got to factor in things like G-Forces, Traction and Driver abilities into the mix which make these numbers for most people unattainable. But this is a great way to measure a cars capabilities. So read on to see the current top ten fastest 0-60 mph production cars in the world.
10. 2017 Chevrolet Corvette Z06 0-60 MPH Time 2.9 Seconds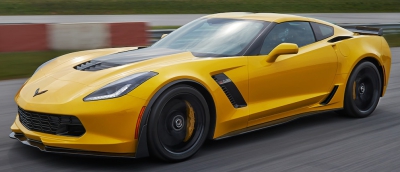 Source: Chevrolet.com
The Chevrolet Corvette has always been known as America's Sports car and it now is arguably a supercar killer. The 2017 7th generation Corvette Z06 is built with a carbon-fiber roof and hood, composite floor panels, and is equipped with a direct injected LT4 supercharged 6.2 litre aluminum V8 producing 650 horsepower and 650 lbs-ft of torque. All this rockets the Z06 from 0-60 mph in 2.9 seconds and it reaches a top speed of 205 mph.
9. 2017 Nissan GTR Nismo 0-60 MPH Time 2.9 Seconds

The Nissan GTR has is another veteran in the sports car segment and has been known has a import supercar for decades, but wasn't available in the US till about just a decade ago. Many import car enthusiast have imported older model Skyline's were legal and it's quite the site to see if your a fan. This all wheel drive beast makes 600 horsepower from a twin turbo 3.8 litre V6 pushing itself from 0-60 miles per hour in 2.9 seconds. The Nismo edition GTR is capable of reaching a top speed of 191 mph.
8. 2017 Porsche 911 Turbo S 0-60 MPH Time 2.8 Seconds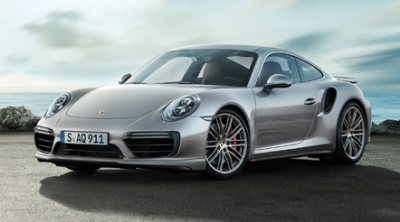 Source: Porsche.com
Sure there are the limited edition 911 R and GT3 trim, but the Porsche 911 Turbo S is the "benchmark" 911 and it's been known for along time as the "gold standard" in the sports car world. The twin turbo 3.8 litre 6 cylinder produces 580 horsepower and along with all wheel drive it goes 0-60 miles per hour in just 2.8 seconds and reaches a top speed of 205 mph.
7. McLaren P1 0-60 MPH Time 2.8 Seconds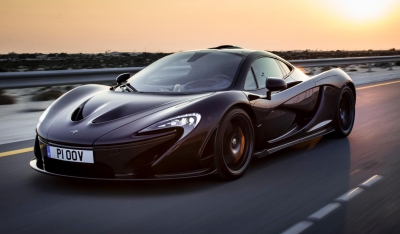 Source: Mclaren.com
This is one rare and expensive hybrid supercar also known as a hypercar. Not only does the P1 have a twin turbo charged 3.8 litre V8 producing 903 horsepower, but it's also mated to an electric motor that helps get it off the line with a 0-60 miles per hours time of 2.8 seconds. McLaren says the P1's top speed is 217 miles per hour. But with a price tag of well over $1 million dollars, why not just buy a vette that's cost a 10th of the price and performs it's 0-60 time in just 1 tenth of a second less? You could use the other $900k in performance modifications and have a one of a kind beast.
6. 2017 Lamborghini Aventador 0-60 MPH Time 2.7 Seconds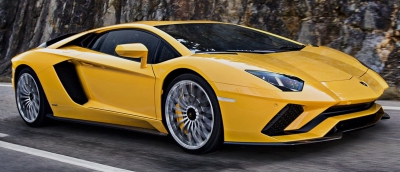 Source: Lamborghini.com
Lamborghini's have always been known as one of the best performing super cars and the Aventador will likely be remembered as one of the best Lambo's of all time. The Aventador's naturally aspirated V12 produces 730 horsepower to all four wheels and is capable of a top speed of 217 miles per hour. Aventador's 0-60 mph takes just 2.7 seconds.
5. Ferrari LaFerrari 0-60 MPH Time 2.5 Seconds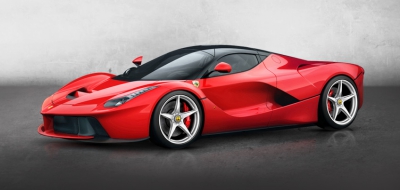 Source: Ferrari.com
This is the Italian marque's first stab at a hyercar and with 949 total system horsepower it's safe to say it was a success. The 6.3 litre V12 is mated with an electric Formula 1-style KERS system. This makes for an instantaneous launch of torque off the lime rocketing the LaFerrari from 0-60 miles per hour in 2.5 seconds and helping it achieve a top speed of 217 mph. The LaFerrari is not longer being produced but it's new version is the open-topped Aperta.
4. Porsche 918 Spyder 0-60 MPH Time 2.5 Seconds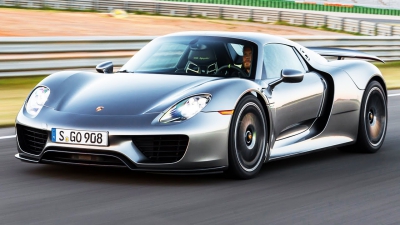 Source: Porsche.com
The Porsche 918 Spyder tops it's hypercar rivals in acceleration. It produces 887 horsepower with it's 4.6 litre v8 and 2 magnet AC synchronous motors. This all gets the 918 from 0-60 miles per hour in just 2.5 seconds and reaches a top speed of 214mph. For being a car that's no longer in production with a $800k plus price tag it might become a bargain to the right buyer in the next few years.
3. 2017 Tesla Model S P100D 0-60 MPH Time 2.5 Seconds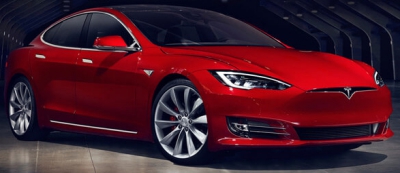 Source: Tesla.com
Like the Hypercars from Porsche, Ferrari and McLaren, the Tesla utilizes electric motors for instant torque which makes for break neck acceleration. Except unlike the mentioned super cars, the Tesla Model S is much cheaper, uses only electric motors and it's 0-60 mile per hour time is just as fast. The P100D produces 567 kW – 760 HP which lasts about 250-350 miles per charge under normal driving conditions. There has been 0-60 times of 2.28 seconds recorded but we're going to stay with the official Tesla time of 2.5 seconds.
2. Bugatti Chiron 0-60 MPH Time 2.3 Seconds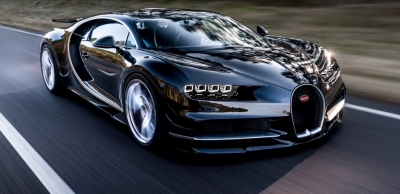 Source: Bugatti.com
When the Veyron came out years ago it was a technological supernova and you can bet with a price tag of $3 million, the Chiron doesn't disappoint. The quad-turbo 8.0 litre W16 produces 1,500 horsepower helping it to achieve a top speed of 261 miles per hour. Don't worry though, that would likely never be achieved on a public road. It's 0-60 mph time is an incredible 2.3 seconds.
1. 2018 Dodge Challenger Demon 0-60 MPH Time 2.3 Seconds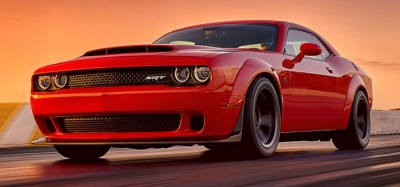 Source: Dodge.com
While the Bugatti Chiron has technology most of us don't understand and 3 million reasons why most of us will never own one, the 2018 Dodge Challenger Demon is built with pure power and brute force in mind. For 2.9 Million dollars less you get a car capable of the same brutal acceleration.The 0-60 mile per hour time comes in at 2.3 seconds while the Demon gets through the quarter mile in 9.65 seconds at 140 mph which was certified by the NHRA. Sure the Demon may not be able to go 261 mph, but since the Challenger Hellcat's top speed was 199mph, the Challenger Demon will likely surpass a top speed of 200 mph with ease.
Save